In the picturesque town of Arnsberg, a heartwarming event unfolded on September 2nd, 2023, as warriors of all ages and backgrounds gathered for a truly special occasion. Hosted by the Martial Arts Center Yom Chi e.V. and guided by Salvatore Tiso, the Muaythai representative of WBC NRW Germany, this self-defense seminar was more than just a martial arts class; it was an opportunity to make a difference.
The seminar wasn't just about perfecting self-defense techniques; it was also about selflessness and generosity. On this remarkable day, a total of 1,500 euros were raised for a noble cause, thanks to the benevolence of Mr. Mino Minieri and three residents of the Lebenshilfe NRW Center in Arnsberg. This center, a beacon of support for individuals with disabilities, received this heartwarming donation.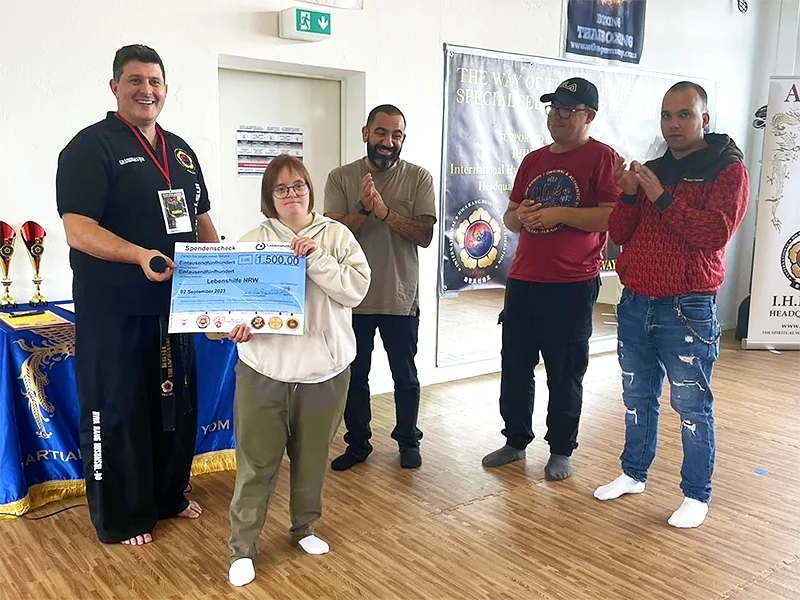 Supporting Inclusion Through Football
The impact of this donation is set to reach far and wide, as it will directly benefit the home's football team, which promotes inclusion for all. The funds will be utilized for essential equipment, particularly the purchase of cozy jogging suits. These suits are more than just attire; they represent the warmth and determination of a twenty-strong team, all of whom are athletes with unique abilities. With winter approaching, these suits will allow the team to continue training outdoors, no matter the weather.
A Day of Learning and Unity
The seminar was not just about physical prowess but also about sharing knowledge and fostering unity. With top-notch speakers who each conducted a 40-minute session, participants had the opportunity to learn and grow.
These experts, with their passion for martial arts gave an opportunity for everyone to learn not only about self-defense but also about the power of kindness and giving back to the community.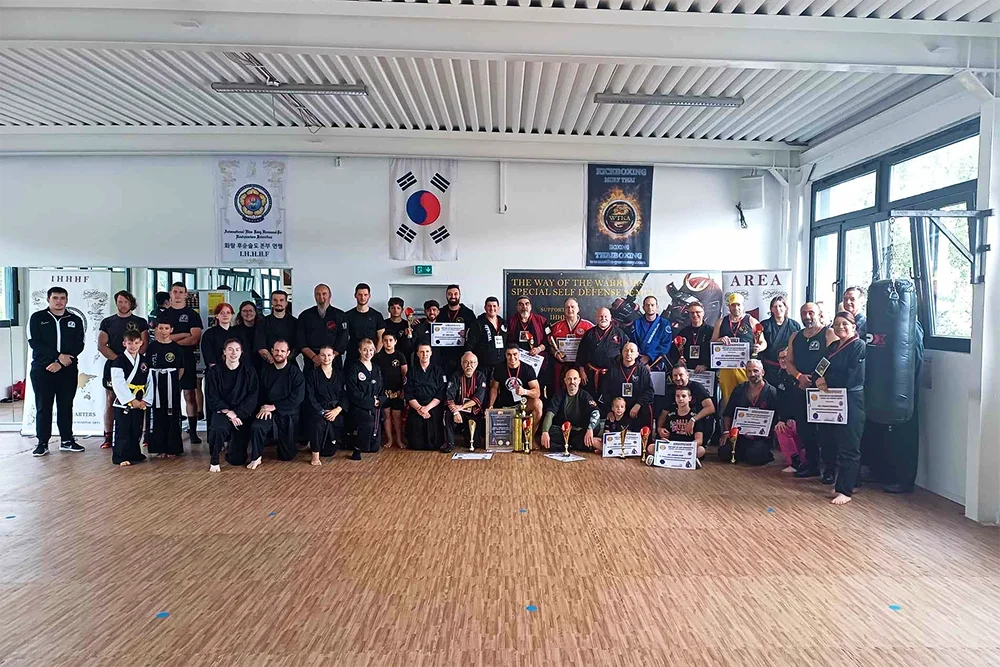 In a world where strength is defined not only by physicality but by the capacity to uplift others, the Way of the Warrior's Special Self-Defense Seminar exemplified the power of community, compassion, and the spirit of giving.
As we look back on this inspiring day, we are reminded that true warriors are those who extend a helping hand to others, demonstrating that inclusion and unity are the true paths to strength.