Our story
In 2005, under much scrutiny, Genaro Hernandez, Eric Morales and WBC Cares Chair, Jill Diamond entered Childrens Hospital LA to fulfill the dream of Dr. Jose Sulaiman. Never before had boxers been allowed to visit the children in the Pediatric Oncology Ward. The result was ennobling. What started as a journey of love and promise, became the foundation of the WBC Cares Program, «Big Champions Supporting Little Champions».
Now, under the guidance of Mauricio Sulaiman, and with the help of Co-Chair, Christiane Manzur, WBC Cares has grown to 25 global, chapters, fulfilling the needs of the community in the WBC's 170 member nations.
Whether it's supplies, mentors, donations, education, mental awareness or doctors; whatsoever the situation calls for, our champions and members are ready to step in bringing with them a wealth of cultures and expertise that can only be found in a worldwide sport like ours.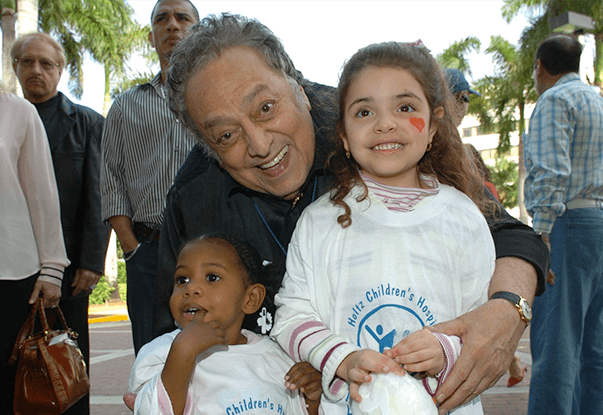 Boxing has no borders; we don't care about skin colors, religions, politics, flags, languages. We all speak the same language; we all understand perfectly its universal voice. We all chat with our fists, with our hearts, with our souls; that's what boxing is all about.
Laura Serrano
Our vision
Once fallen! Twice risen!
Who better than a boxer to teach others about resiliency and hope. Our goal is to empower even the weakest and neediest of people, particularly children, by showing them what boxing teaches us:
Sportsmanship! Diversity! Respect!
Our angel army, made up of the finest champions, provide others with the skills they need in life to move forward with courage and strength.
Whether its a gym, a hospital or a disaster site, WBCCares, under the guidance of the World Boxing Council, sends compassionate volunteers to provide and protect.