In a heartwarming alliance for progress, the World Boxing Council (WBC) has teamed up with Qualitas for Life, a nonprofit organization dedicated to imparting financial literacy to the Hispanic community. This collaboration goes beyond the ring, reaching out to empower lives through education and knowledge.
A Path to Self-Esteem:
Education is a cornerstone of self-esteem. As individuals become more knowledgeable about financial matters, they gain the tools to make informed choices. This, in turn, boosts self-confidence, transforming aspirations into reality. Through this partnership, we are sowing the seeds of empowerment, one step at a time.
A Noble Partnership:
WBCCares, alongside the WBC and our esteemed President, Mauricio Sulaiman, takes immense pride in partnering with Qualitas for Life. This noble alliance emphasizes the power of education to transform lives, fostering financial understanding within the Hispanic community. As the saying goes, "Saber es poder" – knowledge is power.
Empowering Through Education:
The collaboration between WBC, WBCCares, and Qualitas for Life aligns with the shared vision of empowerment through education. Financial literacy is not merely about numbers; it's about building confidence, enabling informed decisions, and fostering a sense of independence. By joining forces, we are opening doors to a brighter future.
Celebrating Success:
A joyous graduation ceremony took place at Mixteca, a testament to the dedication and perseverance of individuals committed to enhancing their financial literacy. Among cheers and applause, family and friends gathered to mark this significant achievement. The shared spirit of accomplishment resonated, reflecting the impact of united efforts.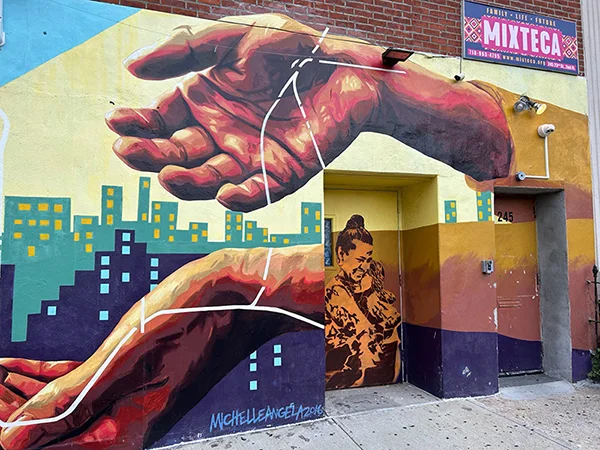 A Unified Call:
#qualitasoflife #education #selfesteem #wbccares #wbcmoro
This hashtag mosaic represents the convergence of values that drive us forward. From financial education to fostering self-esteem, the collaboration between Qualitas for Life and WBCCares amplifies our shared commitment to progress and empowerment.
The partnership between WBC and Qualitas for Life epitomizes the strength that comes from unity. As we celebrate these newly empowered individuals, we recognize the potential of education to uplift communities. Together, we are sowing the seeds of financial literacy, self-esteem, and a brighter future for all.