Exciting news, everyone! Our dedicated and compassionate Jill Diamond, the International Chair of WBC Cares, just received a remarkable honor by being inducted into the Hall of Fame!
A Legacy of Dedication
As International Chair of WBC Cares, Jill champions humanitarian causes and dedicates herself to the welfare of boxers and communities globally.
Jill's unwavering commitment to the sport of boxing and her remarkable contributions have enriched the industry and touched countless lives. Her tireless efforts, dedication, and passion for boxing have made a profound impact, and we're thrilled she's recognized for her exceptional achievements.
Jill Diamond's journey is marked by advocacy, humanitarianism, and groundbreaking roles within the boxing community. She embodies the values of the WBC Cares program – compassion, dedication, and making a positive impact.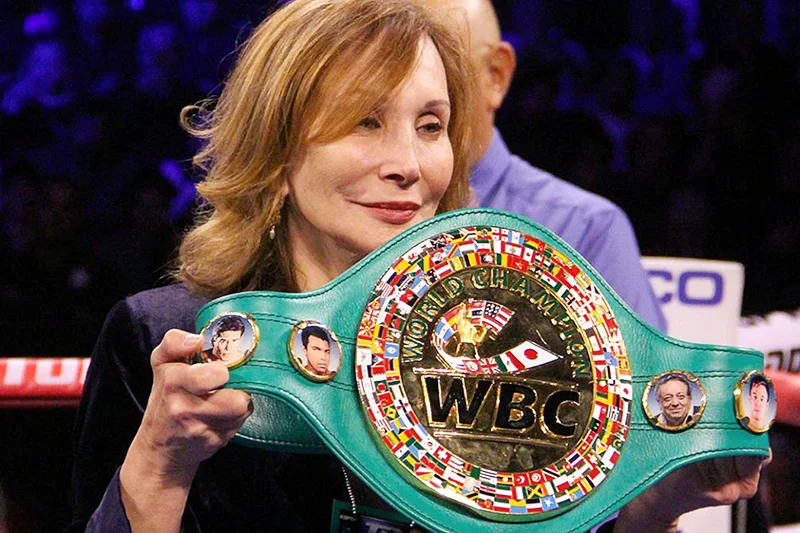 A Night of Stars at the IWBHF
But that's not all. The International Women's Boxing Hall of Fame celebrated its 10-year history with "The Night of the Stars." On October 7, 2023, the Mardi Gras Ballroom of the Orleans hosted the induction ceremony for the new 2023-2024 IWBHF members.
In the "Modern Female Boxers" category, we welcomed María Jesús Rosas, Jacqui Frazier-Lyde, Esther Schouten, Stacy Prestige, and Sindy Amador.
The "Non-boxer" category celebrated retired president Judy Kulis and promoter Lou Dibella. Canadian amateur promoter Jenny Reid was also included.
The Hall of Fame also welcomed new inductees like Kaliesha West, Sonya Lamonakis, Laura Ramsey Kim Messer, Leah Mellinger, Jenifer Alcorn, Melissa McMorrow, Yvonne Trevino, and Melissa Del Valle.
In the "Non-boxer and pioneer" category, we celebrated the inclusion of Jill Diamond Chastain, Bruce Silverglade, and Dallas Malloy.
The entire boxing family congratulates all honored, recognizing their tremendous work in women's boxing's growth and development.
WBC Family Celebrates Jill Diamond
Likewise, the WBC Family celebrates the induction of our very own Jill Diamond into the IWBHF. She is a fundamental worker within the organization. She inspires through her leadership, willingness to go the extra mile, and breaking paradigms through kindness, empathy, and solidarity.
Congratulations, Dear Jill! Your induction is well-deserved, and your legacy will continue to inspire generations to come. Thank you for your incredible contributions to the world of boxing and beyond.
#JillDiamond #HallOfFame #Boxing #Induction #Inspiration #WBCcares