The WBC and WBC Cares are grateful to DJMC Promotions, Roshan Nathanial and Dunstan Rozairo who have joined us on our mission of caring through the world.
DJMC will have the first Charity Exhibition Fight, with two elite amateurs, the winner becoming a Cares Ambassador in his country. We have also name Roshan and Dustan as Cares Ambassadors in their respective countries for their generosity and vision. We join them and their charity to continue to do good, using boxing as an inspiration .
We thank DJMC Promotions and look forward to a wonderful event which will be held in Malvern Town Hall, Melbourne, Australia in November 2023, in honor of WBC Cares and our sport of boxing!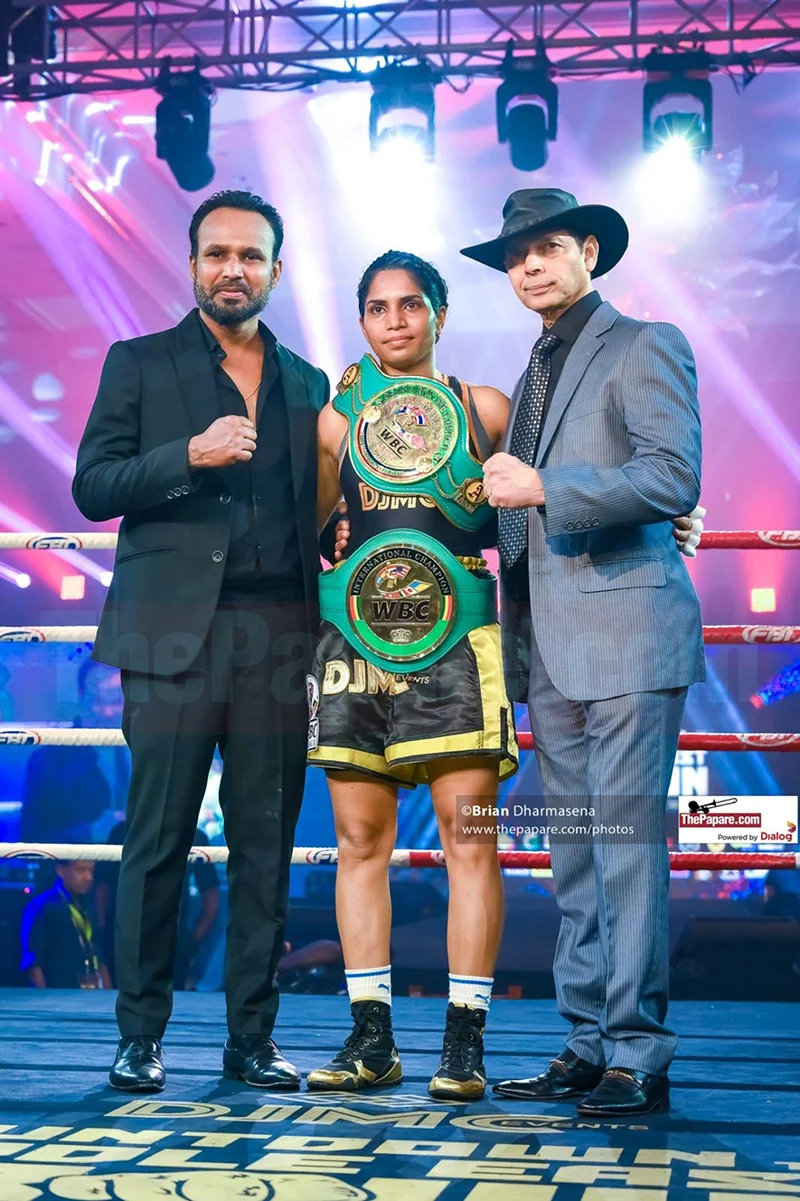 Promoters, Roshan and Dunstan with Urvashi Singh, female Indian international fighter fight WBC world title